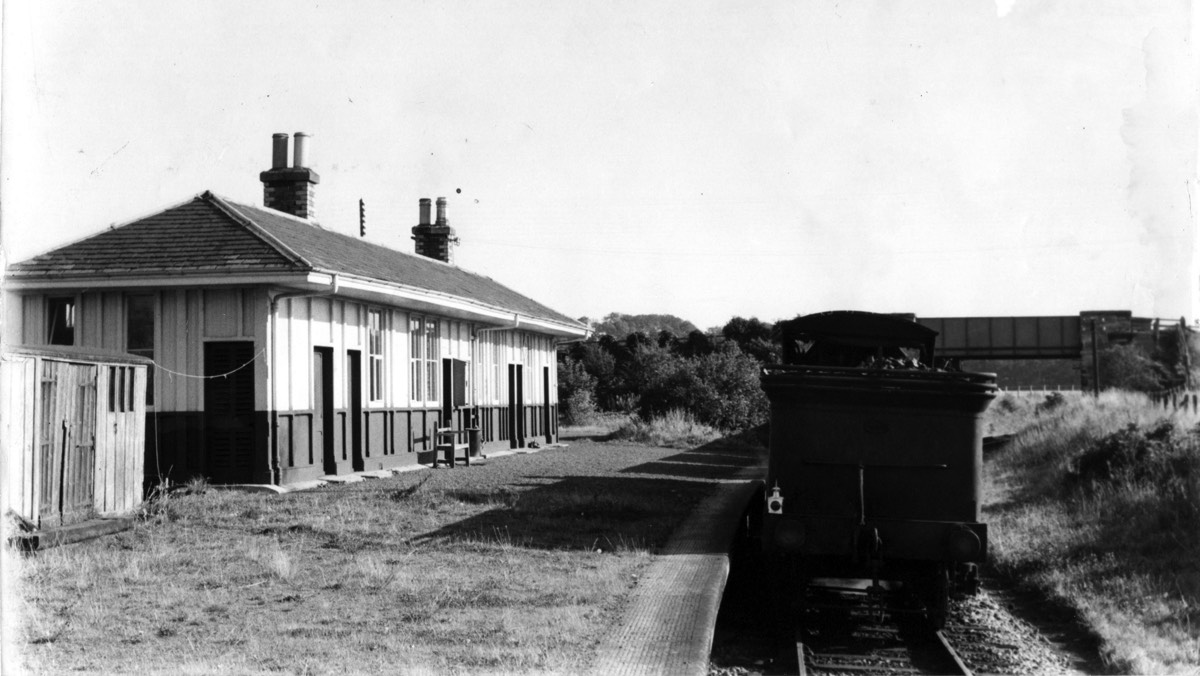 The Royal Train

During the war the King and Queen were to make many rail journeys around the country on morale-boosting expeditions. Their carriages, disguised as best as could be done in ordinary LMS colours, were replaced in 1941 by those shown below. The danger from air raids was, of course, always present and precautions were taken to safeguard the members of the Royal family whenever their journeys took them away overnight.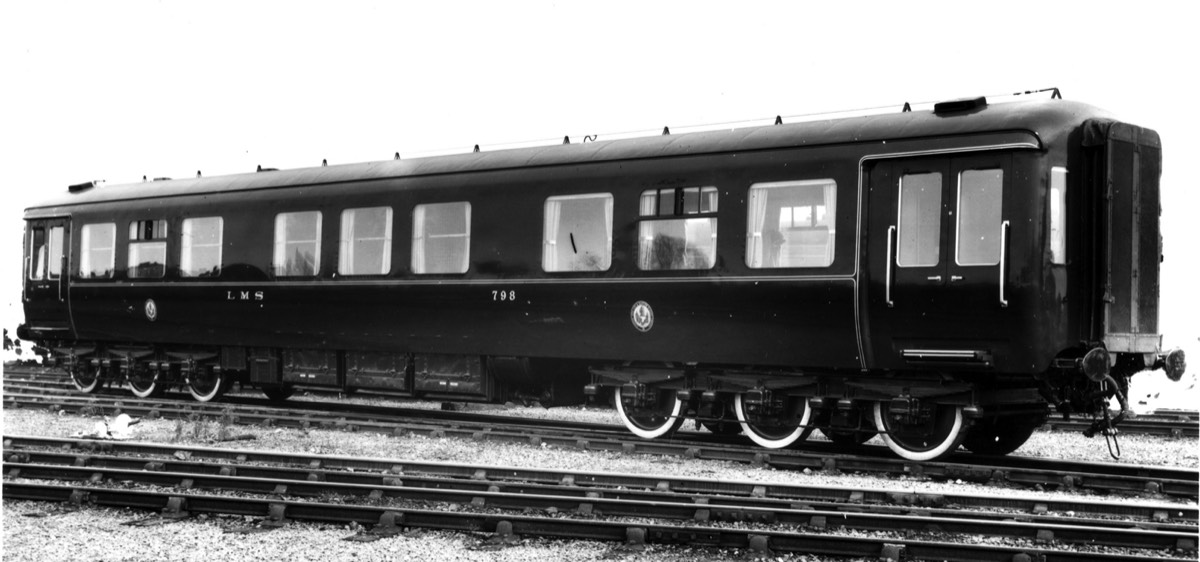 The Queen's Saloon coach - 1941 onwards
© National Railway Museum/Science & Society Picture Library.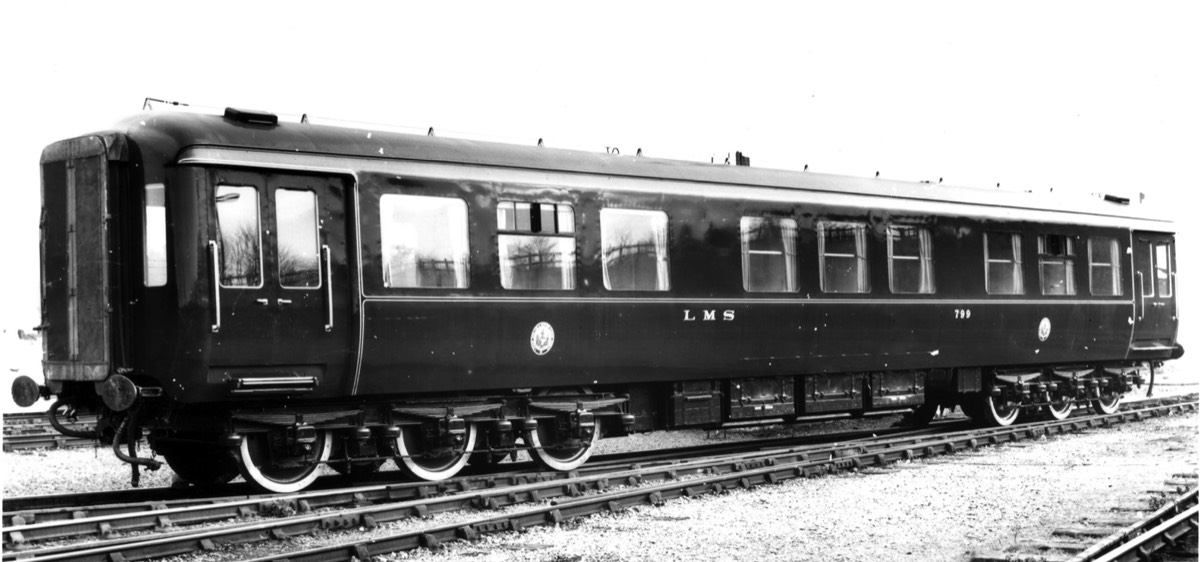 The King's Saloon coach - 1941 onwards
© National Railway Museum/Science & Society Picture Library.
In the early stages of the war the Lothians came under sufficiently serious aerial attack to worry those burdened with the responsibilities of safeguarding George VI and Queen Elizabeth. It was normal practice to overnight in a quiet corner of the station nearest to the following day's Royal appointments but so worried were their 'guardians' that it was decided to seek a safer parking spot. The practice of using tunnels as air raid shelters was to be employed elsewhere but when the King came to Scotland's east coast another answer had to be found.

The answer was to park the train in a wood just beyond Aberlady station. Still there today, Maggie Waas Wood on Luffness Mains Farm, contained a little used stretch of track and it was here, on a number of occasions that the Royal Train overnighted. John Stevenson, farmer, recalled: "The Royal Train was indeed in a woodland clearing on this farm...". Little evidence of the line survives since the track bed has long been removed but careful examination will still unearth the odd railway chair. Locals were usually quite well informed as to the Royal 'movements': the clue lying in the sudden appearance of plain clothed security personnel in the environs of Aberlady village. Local hearsay has it that the Queen was known to have engaged in conversations with Irish workers out in the fields in the early mornings.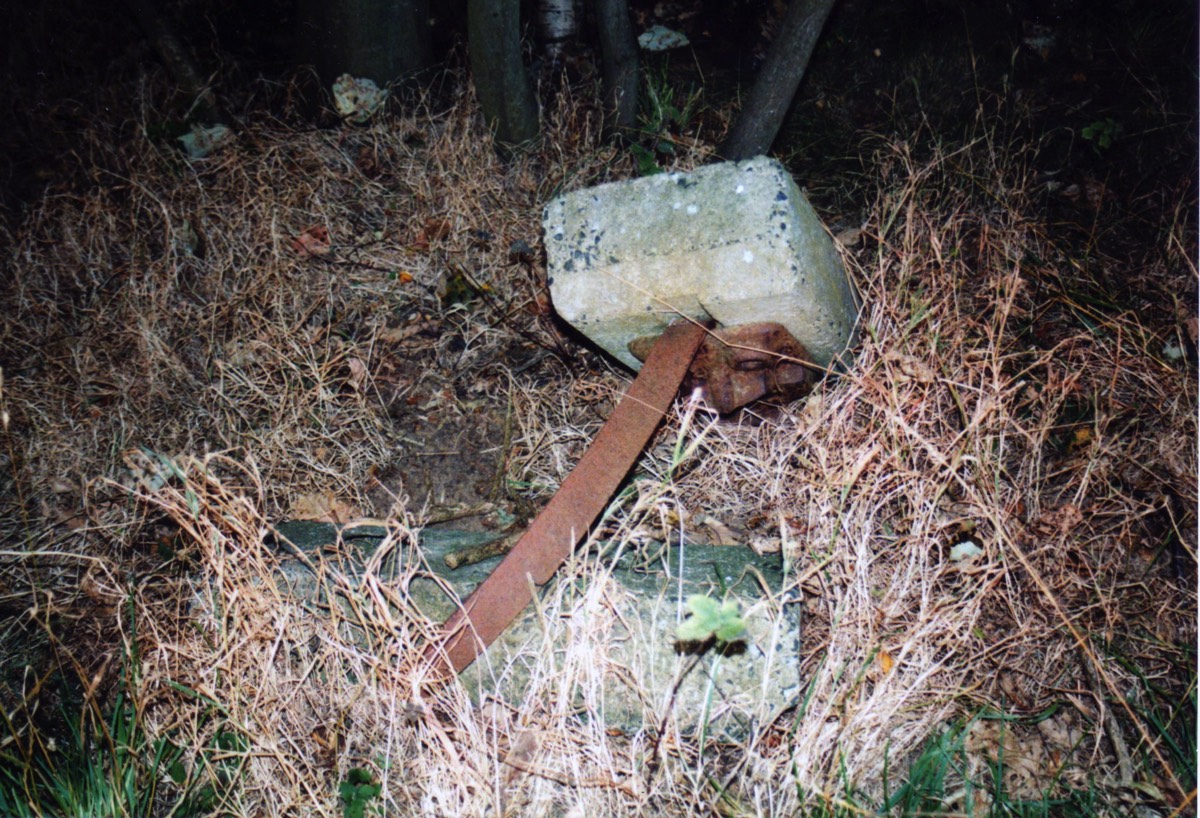 Evidence of the former railway line in Maggie Waas Wood?