East Lothian's Armoured Train

Trains were used as mobile gun platforms since they could be more heavily armed and armoured and faster than tanks. When Britain was threatened with invasion in 1940, the War Office sanctioned the creation of several armoured trains, each allocated an identification letter, between A and M.

These trains were given particular areas of railway line to patrol, covering areas such as that between the Tyne and Tweed, Lincolnshire and Yorkshire. A number of trains covered areas in Scotland, armoured train J, for example, being responsible for patrolling the Kingdom of Fife. Armoured train K is, however, of particular interest to us since it covered the area between Edinburgh and Berwick-upon-Tweed.


Armoured Train K

Armoured train K, powered by a single locomotive, No 7573, was armed with two 6-pounder guns, as well as six Bren machine guns, two Vickers machine guns, four Thompson sub-machine guns (Tommy guns) and numerous rifles carried by the crew. All in all, this was an impressive array of weaponry at a time early in the war when the most heavily armed British tank, the Infantry Tank Mk II Matilda, mounted only a single 2-pounder gun and one 0.303 Vickers machine gun. Initially the train carried some 14,000 rounds of ammunition which was later increased to some 38,000 rounds of varying calibres.

Generally, armoured train K was restricted to short patrols largely because of the vital need to keep the east coast main line free for normal traffic. However, the 12th Armoured Train Detachment of the Royal Engineers, the unit which operated armoured train K, was given permission to patrol a number of lines, including the Glencorse, Penicuik and Macmerry branch lines as well as those to West Calder, Linlithgow and Inverkeithing. K also patrolled the Waverley Line to St Boswells and Peebles as well as the Gullane and North Berwick lines. On the East Coast infrequent runs were made on the main line to Berwick on Tweed and on branch lines to Eyemouth and Duns. Patrols were carried out weekly.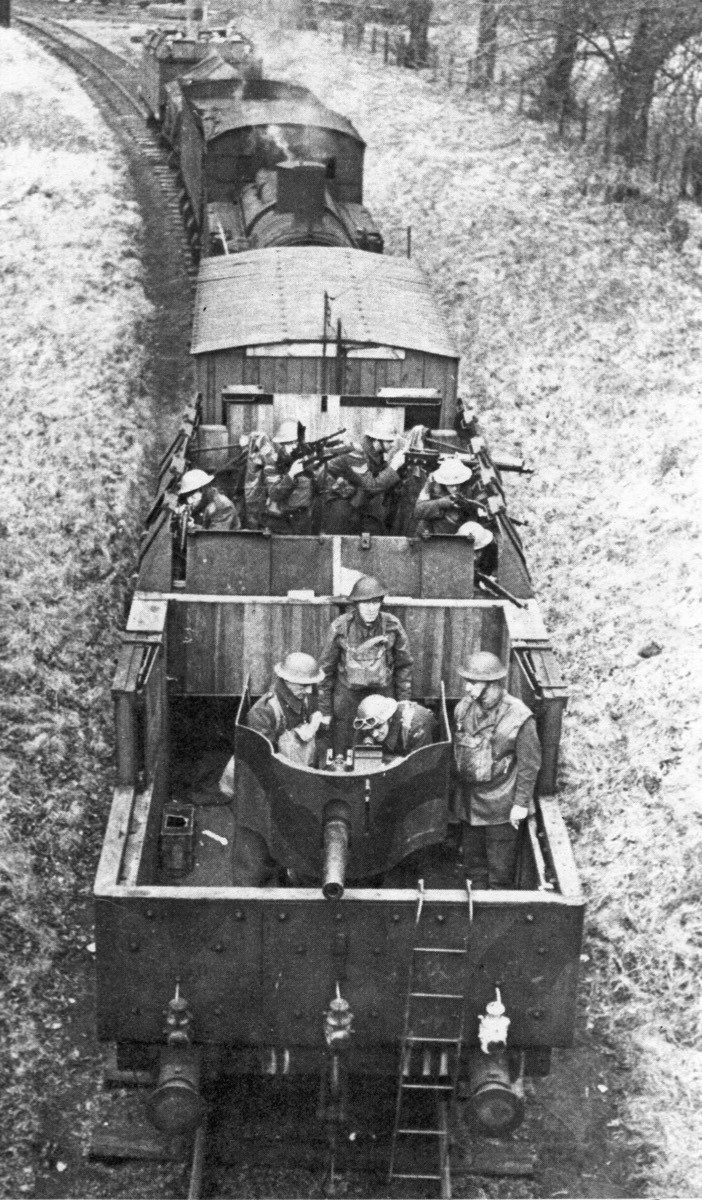 Armoured Train K, below, and in its final form, above.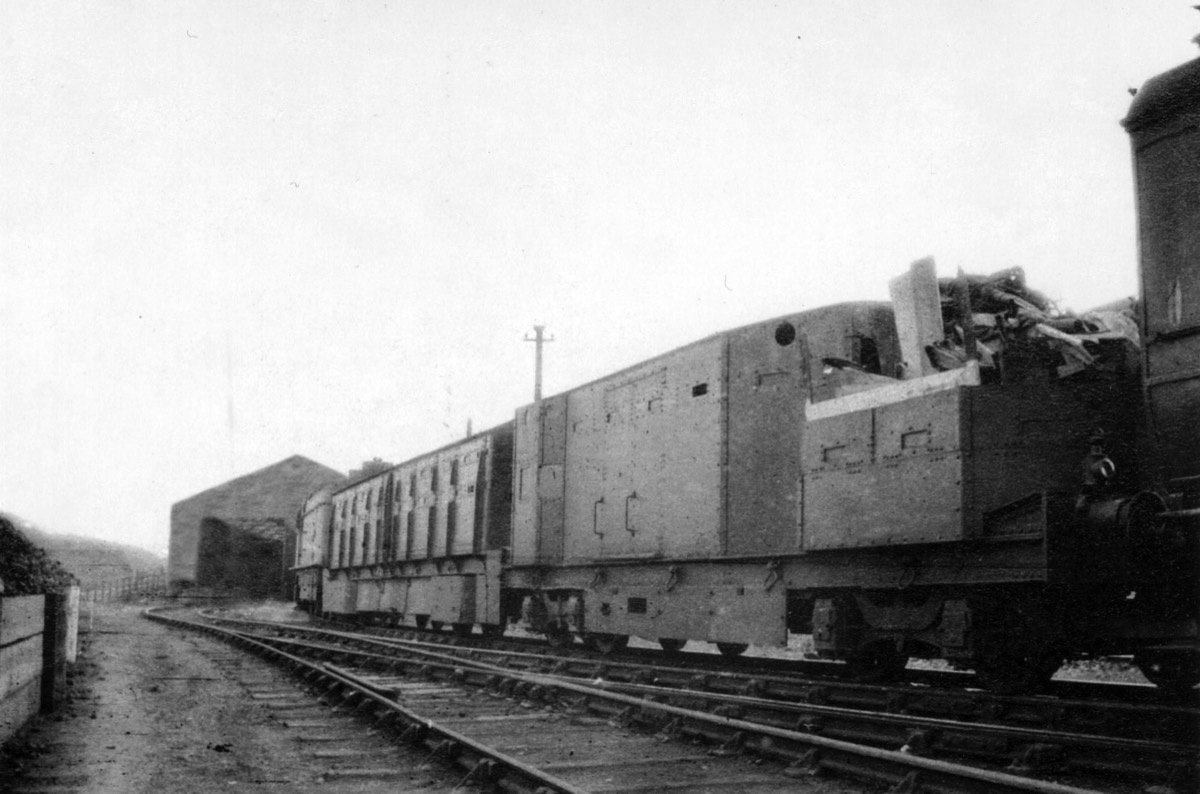 Occasionally, when the Armoured Train was operated by a Polish crew, the lonely Poles took the chance to visit other Polish units. It is known that the Poles dined with the crew of Armoured Train J in Stirling and, on another occasion, met with their friends in Almouth.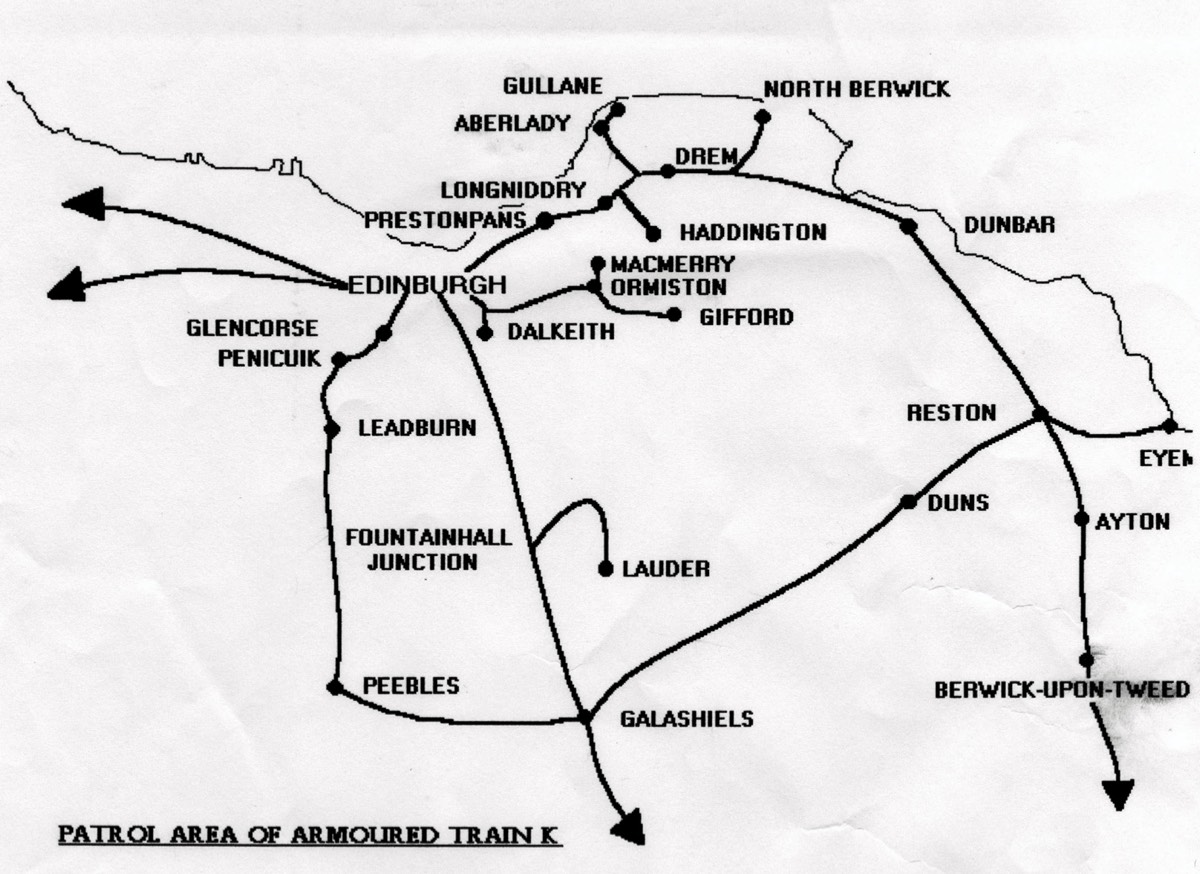 Map showing some of the lines Armoured Train K operated along.
Armoured Train K's Bases

The train was initially based at St Margaret's depot in Edinburgh, but this was interfering with railway operations and it became necessary to find alternative accommodation. Train K then moved to Longniddry, from which it could easily patrol the coastal branch lines in East Lothian. However, the only accommodation in Longniddry for the train crew was in the golf clubhouse, which proved quite unsuitable, and within a month another move was made to North Berwick. The train itself, however remained based at Longniddry and a bus was provided to shuttle the crew from the railway depot at Longniddry to their billets in North Berwick.


Transfer To The Home Guard

In 1942 Scottish Command decided to transfer the operation of its armoured trains to the Home Guard. As a result, it was felt necessary to reorganise which depot the trains were based at. Armoured train K was transferred to Saughton Junction, with orders to transfer to Drem upon receipt of the order 'Action Stations'. On 6th June 1942 the Royal Engineers crew ran No 7573, Armoured Train K and its Polish crew up to Edinburgh where it was transferred to the 10th City of Edinburgh (3rd LNER) Battalion, Home Guard.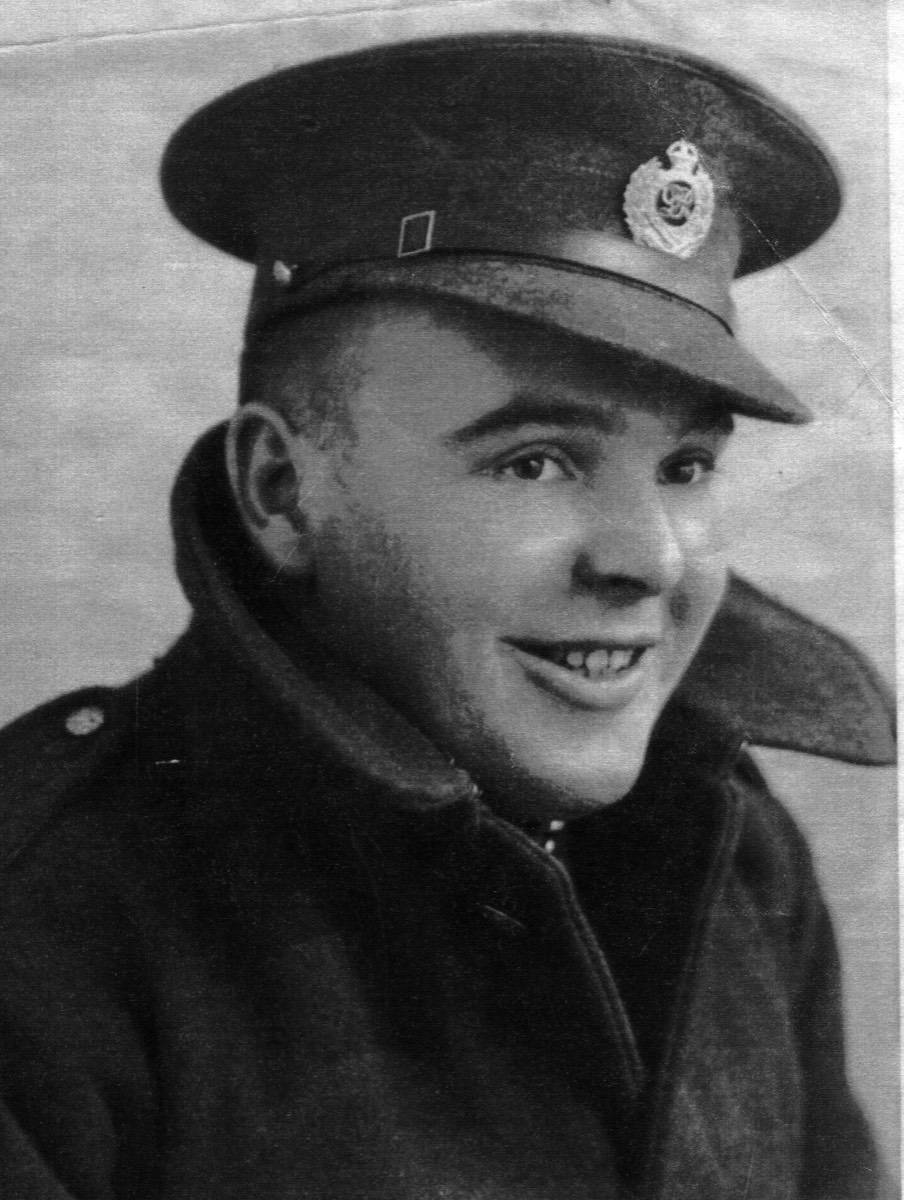 Bob Bernard was the fireman of Locomotive
No. 7573 at one stage in the war.
The End Of The Armoured Trains

As the threat of invasion receded, the armoured trains were withdrawn from service in England. However, Scottish Command argued that the trains were of importance to the defence of coastal areas in Scotland and also that the crews of the trains were keen and demonstrated considerable interest in their work. As a result, the three armoured trains in Scotland remained, although a decision from Whitehall regarding non-standard weapons on the trains resulted in the Tommy guns being removed from service.

In early September 1944 LNER informed the War Office that locomotive No 7573, which powered armoured train K, was due for its five-yearly boiler examination, and requested its release to Stratford for this reason. Although there were sufficient engines to maintain the three armoured trains, it did raise the question again of whether they continued to be of any useful purpose.

By that stage of the war, there was clearly little threat of an invasion of Scotland and the decision was taken to withdraw the armoured trains from service. The Railway Executive Committee was informed by the War Office of this decision on 5 November 1944.