Coastal Artillery

The importance of Rosyth and the Forth was apparent from the start of the Second World War, witness the attack on ships in the Forth on 16 October 1939. Many of the coastal batteries, which had been built during the First World War, were reactivated in 1939. The orientation of the defence lines had, however, changed, moving down stream to extend the coverage, with the outer line of the First World War becoming the middle line of the Second World War. The inner line consisted of batteries on Inchgarvie, Inchmickery, Incholm, Cramond and Charles Hill; the middle line of batteries on Inchkeith, Leith, Pettycur and Kinghorn. An outer line was later added, comprising batteries built in 1939 and 1940 at Kincraig and Fidra (actually on the coast just north of Dirleton).


Fidra Coast Battery

This became operational in 1940, having been set up in a considerable hurry. Mr. Tom Porteous, a forestry worker on Archerfield Estate, was far from pleased when he was given a mere twenty-four hours notice by the Army to vacate his cottage to allow the construction of the battery. The battery was equipped with two ex-navy 6-inch guns, which had been removed from an obsolete warship. These and other large calibre guns were intended for use against any large warships, which attempted to enter the Firth of Forth, or to shell targets outside the estuary. The smaller, faster-firing weapons of the inner line would have countered fast-moving targets (e.g. motor torpedo boats), which had penetrated up the river towards the Forth Bridge.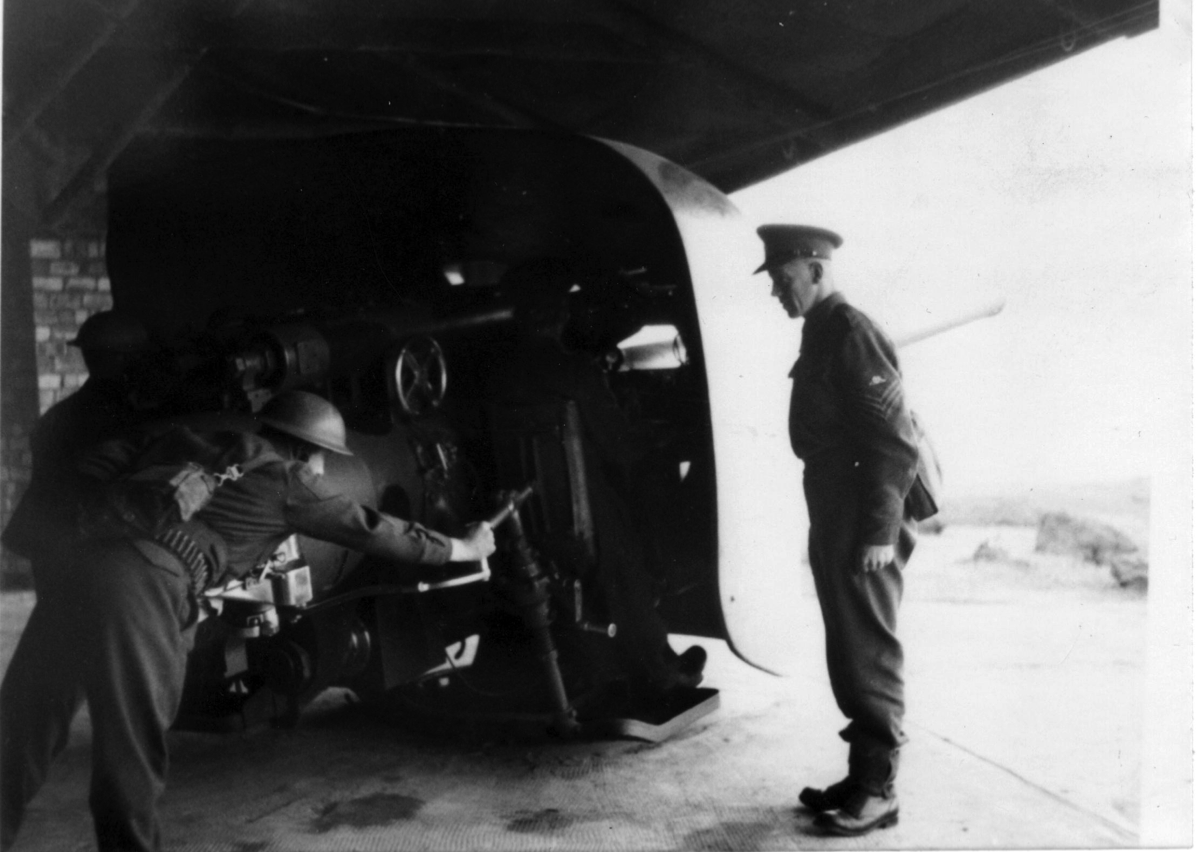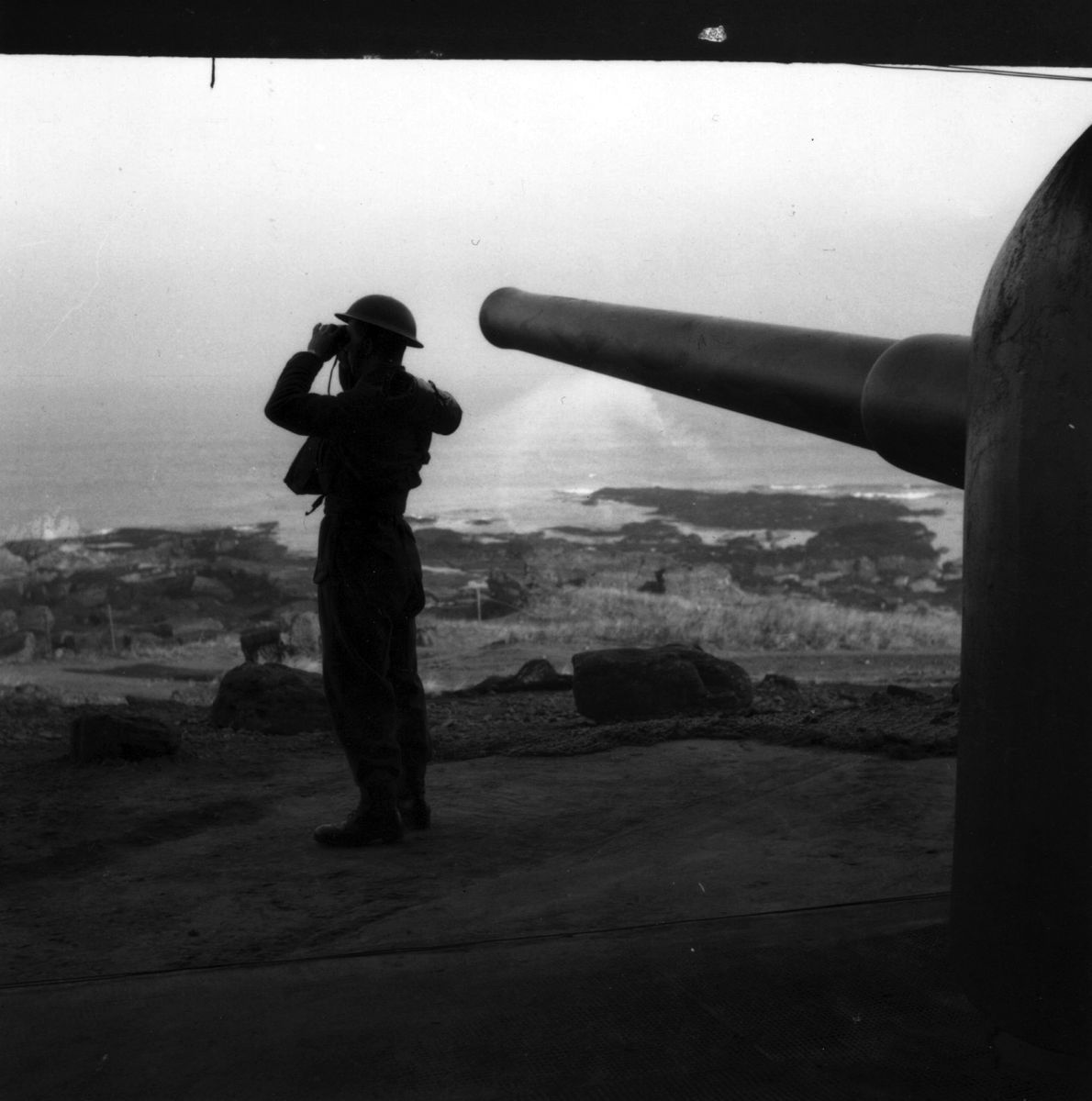 Fidra was also equipped with coast artillery searchlights, which were intended to illuminate ships at night in order that they could be fired upon. Since Fidra was not equipped with radar, as were batteries elsewhere such as Kincraig, fire control could be carried out only by visual means.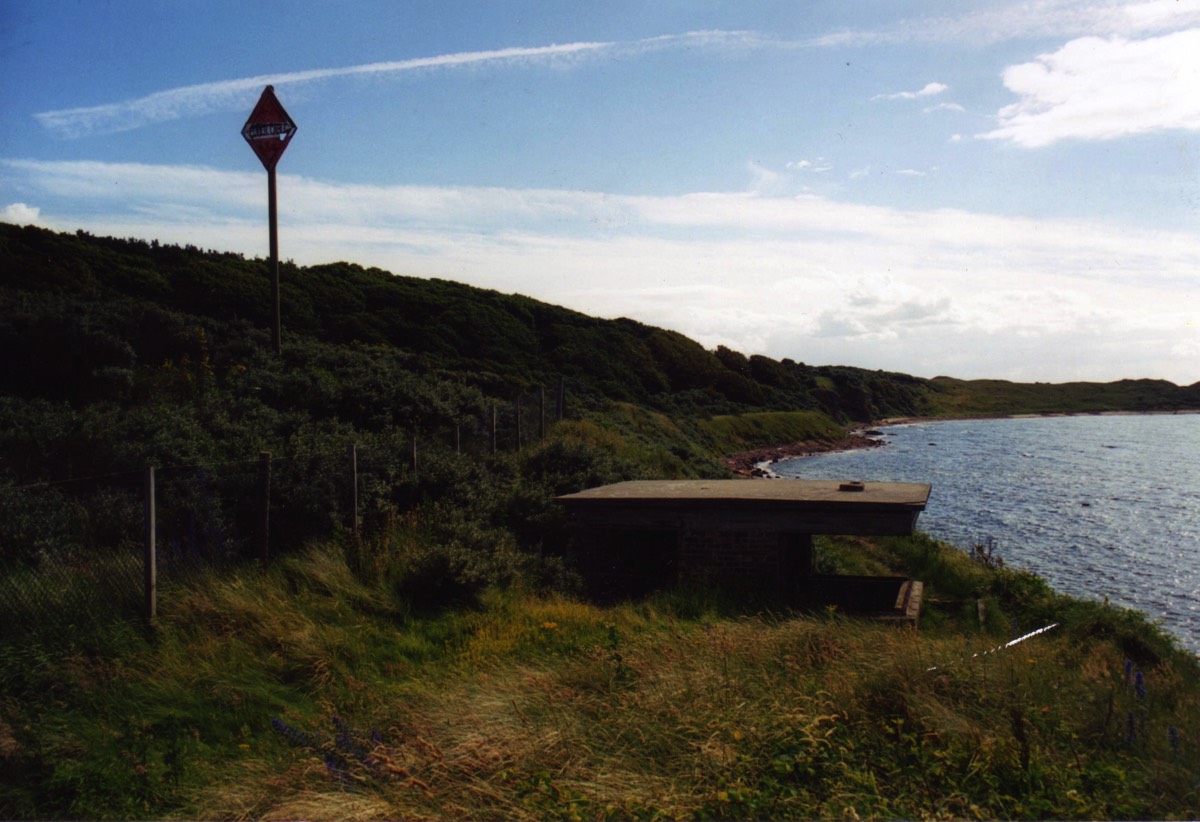 Fidra Searchlight Housing.
The coastal gun emplacements had to have strong overhead defences against air attack. Gun houses were constructed from brick, with steel girders used to provide support for concrete roofs. Similar methods were used to protect the searchlights.

In an attempt to disguise its real function extensive camouflage measures were employed at Fidra. False sloping roofs were provided, from which canvas curtains were hung, the effect of which was to turn the gun houses into apparently innocent domestic dwellings, and therefore of no interest to German photographic intelligence. Whether the Germans were aware of the existence of Fidra battery remains unclear. Bombs were dropped close by just before midnight on the night of 3 September 1940. However, these do not appear to have been the result of a deliberate attack on the battery, but merely a German bomber dumping its bomb load.
For much of its short life Fidra was manned by 309th Coast Battery, which was part of the 505th Coast Regiment. However, in 1943 it was decided that in view of the decreased threat of attack a number of sites would be closed down and Fidra was placed on a care and maintenance basis by November.


Spott Battery

In addition to the Fidra coast battery, another form of coast artillery was provided by five ex-naval guns, which were set up in temporary earthen emplacements at Spott. Little information is known about these guns, but it seems likely that they were an emergency emplacement set up in 1940 in response to the threat of invasion and prior to the construction of more permanent emplacements at places such as Fidra. Although the guns at Spott could cover the Firth of Forth, there is no record of them ever having been fired in anger.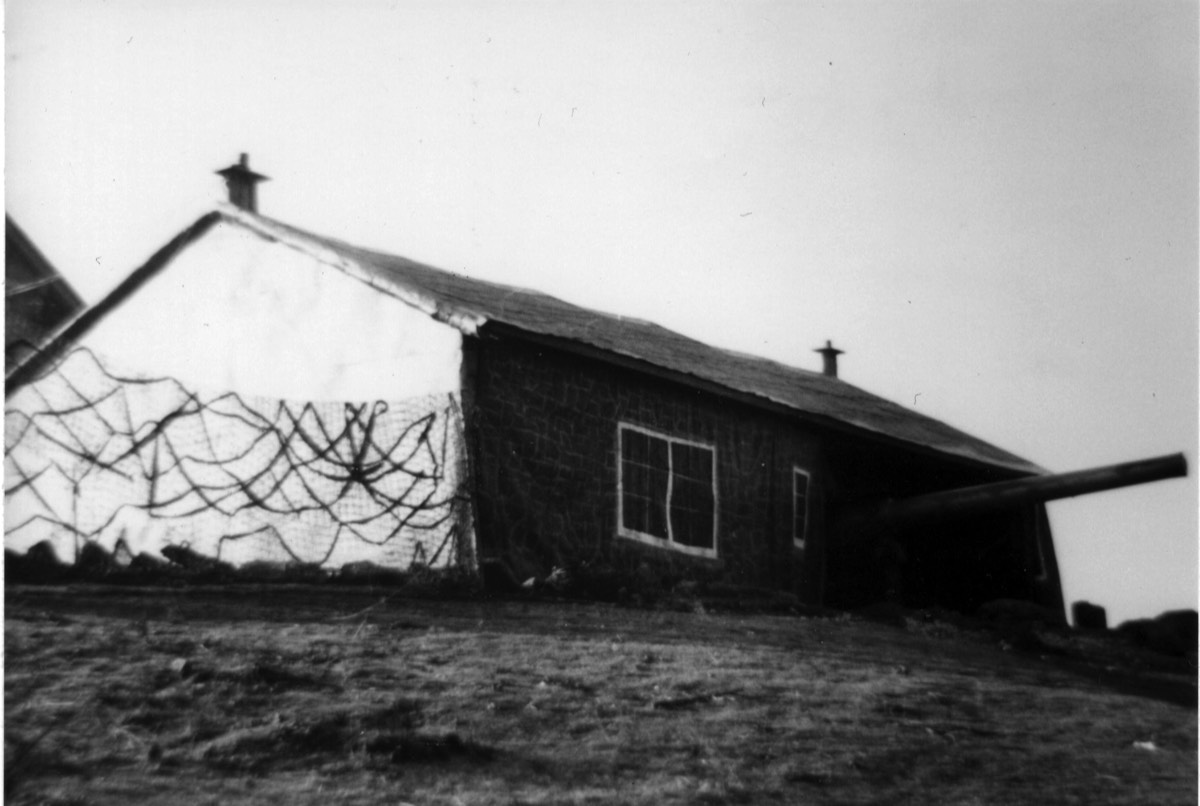 Fidra 2.6" Naval Gun disguised with a canvas 'Cottage'
Guns at Bourhouse, Dunbar
Stephen Bunyan has written about a little known episode in 1940 when a detachment of forty men with two officers and two sergeants of the 71st Medium regiment RA, under the command of Captain Myles, was ordered to Dunbar where they were instructed to move two six inch naval guns on land mounts from Roysth to Bourhouse, Dunbar. The guns were mounted for a short time to cover the beaches at Belhaven and Westbarns in case of invasion. To read about this please go to:
https://eastlothianantiquarians.org.uk/2020/07/a-mystery-solved-guns-at-bourhouse/#more-1340